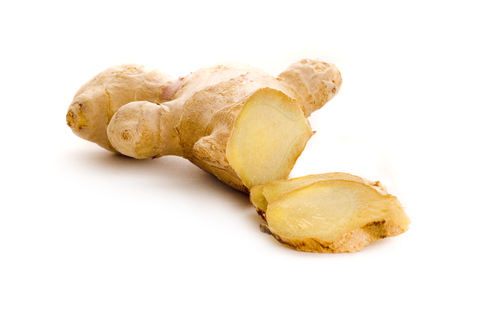 References
---
DMA Code
800325
CAS Number
84696-15-1
FEMA Number
2522
EINECS Number
283-634-2
Characteristics
---
In its powdered form, or as fresh roots, an oleoresin or an essential oil, ginger is a spice widely used in the cuisine of many countries.  In addition to its culinary uses, ginger is also renowned as an aid for disgestion and as an aphrodisiac.  Cultivated in tropical regions around the world, the essential oil, which is distilled from the ground root, exhibits marked organoleptic differences between the African, Indian and Chinese origins.
Product Information
---
Category Essential Oils and Extracts
Regional Availability Worldwide
Harvest Period Jan - April
Natural Status EU Natural
Organoleptic Descriptors citrus, spicy, woody, terpene, ginger
Common Applications tropical, spice, oriental, christmas blends, lychee
Appearance Pale yellow to amber
Kosher yes
Halal yes
Chemical Properties
---
Assay >= 25% Zingiberene
Optical Rotation -47.0 to -28.0
Refractive Index @20℃ 1.4880 - 1.4940
Specific Gravity @20℃ 0.871 - 0.885
Flash Point ℃ 65°C
Shelf Life (months) 12
Storage Recommendations Sealed containers in a cool dark place. Check quality before use.