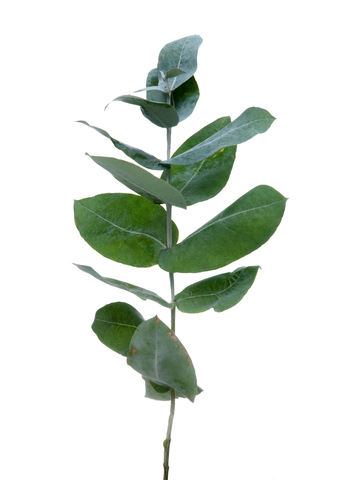 References
---
DMA Code
800323
CAS Number
84625-32-1
FEMA Number
2466
EINECS Number
283-406-2
Characteristics
---
There are hundreds of eucalyptus species but the largest volume of oil traded is that of the eucalyptus globulus, which grows only in China.  Due to the high levels of cineol present in this variety it is mainly used for its therapeutic activity.
Product Information
---
Category Essential Oils and Extracts
Regional Availability Worldwide
Harvest Period Aug - Sept
Natural Status EU Natural
Organoleptic Descriptors eucalyptus, herbal, camphor
Common Applications camphor, spruce, cypress, fig, gin, lovage
Appearance Colourless to pale yellow liquid
Kosher yes
Halal yes
Chemical Properties
---
Assay 80-95% Eucalyptol
Optical Rotation -5.0 to +10.0
Refractive Index @20℃ 1.4580 - 1.4650
Specific Gravity @20℃ 0.900 - 0.925
Flash Point ℃ 49°C
Shelf Life (months) 12
Storage Recommendations Sealed containers in a cool dark place. Check quality before use.