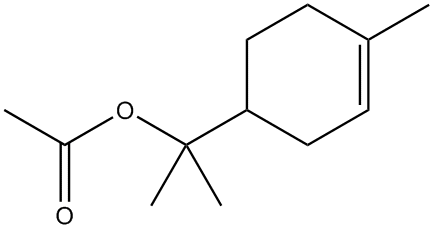 References
---
DMA Code
800936
CAS Number
n/a
FEMA Number
n/a
EINECS Number
n/a
Characteristics
---
An alpha terpineol & alpha terpinyl acetate reaction product, Dafene can be used in a wide range of fragrance applications, from fine fragrances to personal care and home care products.  Often used with citrus and herbal accords to boost freshness and complexity, Dafene can also impart a masculine, fresh character to herbal and lavender accords.
Product Information
---
Category Aroma Chemicals
Regional Availability P.R. China
Harvest Period n/a
Natural Status Synthetic
Organoleptic Descriptors lime, lavender, pine-needles
Common Applications citrus, lavender, herbal, woody
Appearance Colourless liquid
Kosher no
Halal no
Chemical Properties
---
Assay Alpha-Terpineol% 20.00 to 30.00, Alpha-Terpinyl Acetate% 50.00 to 65.00
Optical Rotation n/a
Refractive Index @20℃ n/a
Specific Gravity @20℃ 0.950 - 0.965
Flash Point ℃ 95.8°C
Shelf Life (months) 12
Storage Recommendations Sealed containers in a cool dark place. Check quality before use.