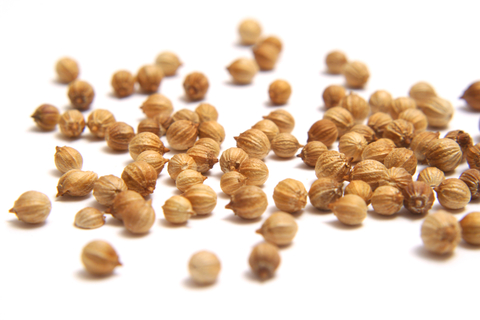 References
---
DMA Code
800318
CAS Number
84775-50-8
FEMA Number
2334
EINECS Number
283-880-0
Characteristics
---
The oil is distilled from crushed ripe coriander seeds.  Mainly grown in Russia and Ukraine, its demand on the spice market is an important factor that dictates the price movement of the essential oil, second only to the potentially drastic effects of the weather on the crop size.
Product Information
---
Category Essential Oils and Extracts
Regional Availability Worldwide
Harvest Period July - Aug
Natural Status EU Natural
Organoleptic Descriptors citrus, green, herbal, aldehydic
Common Applications floral, meadow, spruce, foliage, angelica
Appearance Colourless to pale yellow liquid
Kosher yes
Halal yes
Chemical Properties
---
Assay n/a
Optical Rotation +8.0 to +15.0
Refractive Index @20℃ 1.4620 - 1.4720
Specific Gravity @20℃ 0.866 - 0.878
Flash Point ℃ 65°C
Shelf Life (months) 12
Storage Recommendations Store in cool, dry place in tightly sealed containers, protected from heat and light.