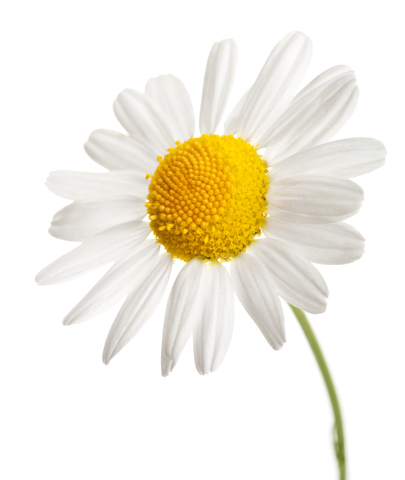 References
---
DMA Code
800311
CAS Number
84082-60-0
FEMA Number
2273
EINECS Number
282-006-5
Characteristics
---
Cultivated in many parts of Europe and around the Mediterranean basin, the flower heads of the chamomile are steam distilled to obtain a deep blue, viscous oil.  Chamazulene, which is one of the main conponents of the oil, is not present in the flower and is only a product of the distillation.
Product Information
---
Category Essential Oils and Extracts
Regional Availability Worldwide
Harvest Period May - June; Aug - Oct
Natural Status EU Natural
Organoleptic Descriptors sweet, fruity, herbal, medicinal, phenolic
Common Applications tobacco, woody, chypre, oriental, leather, incense
Appearance Dark blue liquid
Kosher yes
Halal yes
Chemical Properties
---
Assay n/a
Optical Rotation n/a
Refractive Index @20℃ n/a
Specific Gravity @20℃ 0.890 - 0.905
Flash Point ℃ 65°C
Shelf Life (months) 12
Storage Recommendations Sealed containers in a cool dark place. Check quality before use.