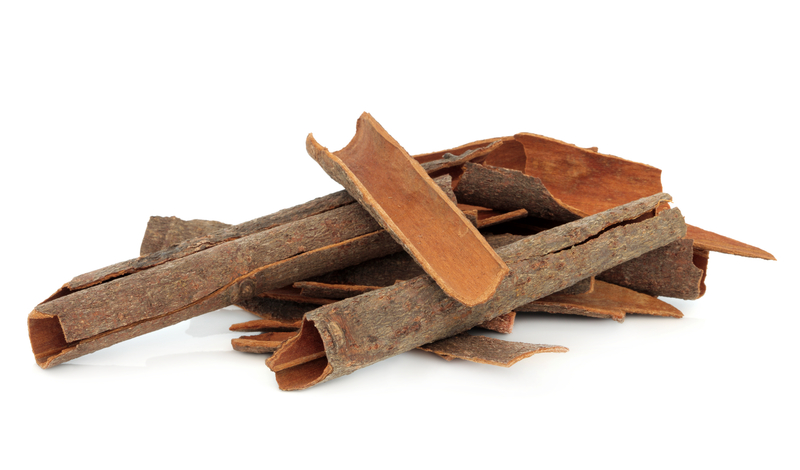 References
---
DMA Code
800309
CAS Number
84961-46-6
FEMA Number
2258
EINECS Number
284-635-0
Characteristics
---
The cinnamon oil from China is known as "cassia oil" which is a slightly different variety from the Indian or Sri-lankan types, which are traded as "cinnamon oils".  The leaves and branches are distilled across all origins but whilst the bark is used in Sri Lanka, it is rarely used in China.
Product Information
---
Category Essential Oils and Extracts
Regional Availability Worldwide
Harvest Period May - June; Oct - Nov
Natural Status EU Natural
Organoleptic Descriptors sweet, spicy, cinnamon, woody
Common Applications almond, cinnamon, cassia, cola, gingerbread
Appearance Yellow to pale brown liquid
Kosher yes
Halal yes
Chemical Properties
---
Assay min 80% aldehyde
Optical Rotation -1.0 to +1.0
Refractive Index @20℃ 1.6020 to 1.6155
Specific Gravity @20℃ 1.048 - 1.066
Flash Point ℃ 93°C
Shelf Life (months) 12
Storage Recommendations Sealed containers in a cool dark place. Check quality before use.